Integrated Care System
The Integrated Care System (ICS) topic has had much airtime recently, and yet, there are still no clear answers. To date, the non-statutory Sustainability and Transformation Partnerships (STPs) have had to operate on initiative and imagination alone. Arguably, some have done better than others.
Health and Care Bill
However, the draft Health and Care Bill 2021 (the Bill) due to take effect in April 2022 may shed some light on the future of the much heralded and feted ICS.
As the NHS Confederation points out, the Bill at least begins to put to rest speculation about the shape and structure of ICSs [https://www.nhsconfed.org/publications/health-and-care-bill, 7 July 2021].
Earlier, Louise Patten (ICS Network director lead at the NHS Confederation and Chief Executive of NHS Clinical Commissioners) wrote on her blog on the benefits of changes to procurement.
She highlights the need for transparency in decision-making, increasing the profile of VCSE sector provider, and consistency across systems.
Speaking about the forthcoming provisions of the Bill, she says: "The new approach necessitates transparency in decision-making, so that patients and the public can see how and why decisions were made, based on criteria that put health outcomes, care quality and collaboration at the core of service provision.
However, NHS leaders have concerns that such transparency requirements become overburdening in practice.
Independent scrutiny would help ensure a sensible clinical case and that patients are heard. However, the roles of lay/non-executive members and senior clinicians is completely lacking from any description of ICS governance at present." [https://www.nhsconfed.org/articles/procurement-ics-lets-really-do-it-differently-benefit-patients, 24 May 2021]
Similarly, the Nuffield Trust published their commentary under the title:
"Will the new Health and Care Bill privatise the NHS?"
[https://www.nuffieldtrust.org.uk/news-item/will-the-new-health-and-care-bill-privatise-the-nhs, 15 July 2021]
The Nuffield Trust's commentary notes that: "Yesterday [14 July 2021], MPs held their first debate on the Health and Care Bill, a sweeping legislative overhaul of the English NHS that will change how it works locally and nationally.
Many expressed worry and alarm it would "dismantle and privatise" the NHS, leading to a widespread "corporate takeover" of England's largest public service.
However, Nuffield suggests they "do not see this as a likely effect of the Bill – although we have several other concerns listed in our briefing." The commentary shows the role private provision has already played in the NHS.
In short, they conclude that "there is nothing in the Bill that would change the NHS from being a publicly funded service, free at the point of use, except for existing charges for services like dentistry…" and that
"The definition of privatisation in [MPs'] speeches involved the NHS paying private firms instead of publicly owned trusts to provide services – and perhaps shifting health service assets onto the balance sheets of those companies."
Nuffield points out that:
"the NHS has paid private providers to deliver free care ever since it was founded in 1948, with GPs, dentists, optometrists and pharmacists always being for-profit contractors.
Since the early noughties, health service money also started to go to private "secondary care" services: hospitals, mental health providers, and other services that were previously delivered by NHS trusts. The NHS also commissions some services from charities."
At the same time, mainstream media such as the Mirror asserted that: "Campaigners and experts meanwhile are split over how big a risk there'll be from private companies, which can sit on new bodies and have contracts without tender." [https://www.mirror.co.uk/news/politics/tory-health-care-bill-explained-24547446, 16 July 2021]
The Guardian went so far as to say
"Health bill could see NHS contracts awarded without tender process.
Campaigners warn new health and care bill could cause a repeat of PPE contracts scandal and lead to an unregulated healthcare market… Private companies could be handed NHS contracts for treating patients without going through a tender process because of the government's shakeup of the NHS, critics claim…"
…and "The bill, which was laid before parliament on Tuesday, sparked fears that it could see
repeats of the "Tory cronies" contracts scandal involving multi-billion-pound deals for personal protective equipment during the pandemic replicated in the awarding of contracts covering the care of NHS patients…
[https://www.theguardian.com/society/2021/jul/06/health-bill-could-see-nhs-contracts-awarded-without-tender-process, 6 July 2021]
The Department of Health and Social Care (DHSC) said the Bill included plans for "a new procurement regime for the NHS and public health procurement, informed by public consultation, to reduce bureaucracy on commissioners and providers alike, and reduce the need for competitive tendering where it adds limited or no value".
The DHSC added the plan came from the NHS itself, saying: "The NHS has told us they were wasting precious resources on tendering processes."
Just as I publish this blog, the Health Service Journal (HSJ) have run two headlines:
"Tech firm takes CCGs to court over 'unlawful' contract award … A US-backed tech firm has taken three clinical commissioning groups to court after claiming they 'unlawfully' awarded a contract to another company."
[https://www.hsj.co.uk/technology-and-innovation/tech-firm-takes-ccgs-to-court-over-unlawful-contract-award/7030735.article]
"New competition regime risks more judicial reviews, NHSE warned…
NHS England has ruled out introducing 'third party scrutiny' of its proposed new competition regime, despite being warned current plans will lead to a rise in wasteful judicial reviews."
[https://www.hsj.co.uk/finance-and-efficiency/new-competition-regime-risks-more-judicial-reviews-nhse-warned/7030772.article]
Meanwhile, Edward Jones at the NHS Confederations says more changes to the bill are to come:
"The recent appointment of a new Secretary of State, Sajid Javid, plus the delay addressing important issues such as CQC regulation, means we can expect significant amendments to the health and care bill this autumn that will shape the health and care system…
… there was cross-party opposition to redrawing ICS boundaries to make them co-terminous with those of local authorities, a measure proposed by the previous health secretary Matt Hancock in his Integration and Innovation white paper.
Many MPs expressed concern over potential upheaval to established local partnerships and patient pathways…
… Sajid Javid, the new Secretary of State, has responded by halting all but four boundary changes. This is symptomatic of a broader dynamic: more government amendments to the bill than normal are likely as Javid makes his own impression on NHS reform."
He goes on to discuss concerns voiced in Parliament on integrated representation, and again, the potential for the bill to permit private sector representatives to sit on ICS boards or partnerships. He concludes that:
…the nuance of any amendment on this aspect will have far-reaching consequences on who has a voice in future decision-making
Governance
For governance professionals and directors, Jones' final observation is the crucial point amidst the speculation. He speaks about accountability and transparency in stewardship, admittedly not in such clear terms.
Jones says: "Absent from parliamentary debate was the legal duty for ICSs 'to have regard to' promoting population health, service quality and efficiency and sustainability when exercising their functions – the so-called triple aim. There are also legal duties to 'have regard' for education, training and health inequalities. While we support these goals, the wording of the bill could prove a ticking-time bomb of legal challenges for the NHS."
If ICSs cannot produce documentary evidence of how they have had due regard for all these factors when making decisions, they could be at risk of judicial reviews. The bill's passage through parliament could uncover more legal trips from well-intentioned, but unfortunately drafted, clauses [sic].
[https://www.nhsconfed.org/articles/health-and-care-bill-key-changes-ahead, 04 August 2021]
What's at Play?
 Health Service Journal
Salaries of £250,000 considered for ICS CEOs, Lawrence Dunhill, 24 August 2021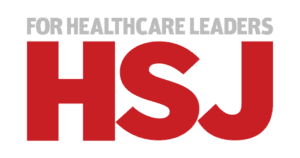 The chief executives of the largest health systems could command salaries of around £250,000, as NHS England seeks to make the roles attractive to experienced top-level leaders.
[https://www.hsj.co.uk/workforce/salaries-of-250000-considered-for-ics-ceos/7030774.article]